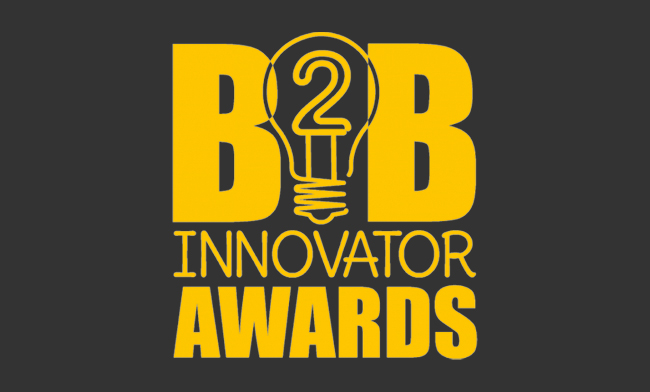 E2open is honored to announce that Kathy Mammon, Director of Marketing, was shortlisted in the Top 35 B2B Innovators of the Year list cultivated by Demand Gen Report as part of the third-annual B2B Innovator Awards. This award highlights executives whose forward-thinking and novel strategies help improve the B2B industry.  At the B2B Sales and Marketing Exchange conference, taking place in Boston on August 12 and 13, Demand Gen Report will spotlight the top five winners, based on votes, as Innovators of the Year at the Best in B2B awards ceremony.
We encourage everyone to vote here to support INTTRA by E2open's Kathy Mammon. Voting ends on August 2.
INTTRA by E2open was nominated for the work related to a marketing campaign and strategy targeting SME (Small and Medium-size Enterprise) beneficial cargo owners and freight forwarders. The nomination for the SMB Maestros award centered around the marketing team's campaign approach, led by Kathy Mammon, to reach the SME target market through a low-cost, integrated digital campaign. INTTRA's marketing team approach utilized multiple technologies that spanned dive test scenarios over a six-week period. The campaign spanned five channels including direct mail, email, advertising, social media and telemarketing used to reach a well-known hard-to-reach audience.
The marketing team's goal over the six weeks was to drive 25% of all the U.S.-based product registrations directly from the SME account list they were targeting for this campaign.
This targeted account approach drove real results in a new market through targeted messaging across five different channels.  The launch of this go-to-market ABM strategy resulted in a 42% increase to U.S. product registrations throughout the six-week campaign, directly from the SME targeted accounts. The campaign successfully positioned the company to hit its yearly target of driving 25% of SME registrations in 18 weeks, shortening the time-to-goal by 65%. Marketing had successfully opened the doors to a $47MM market and proved they could generate demand with a low cost, digital approach. As a result, the company formed a team and strategy with representation from product, sales, marketing and customer service, focused on innovation and improving the end-to-end experience of the product.
We are thrilled and honored to be a part of the B2B Innovators Award list.  Members of the E2open marketing team will be in attendance at the B2B Sales and Marketing Exchange Conference, and look forward to congratulating the many forward-thinkers leading the charge on creative revenue generation.