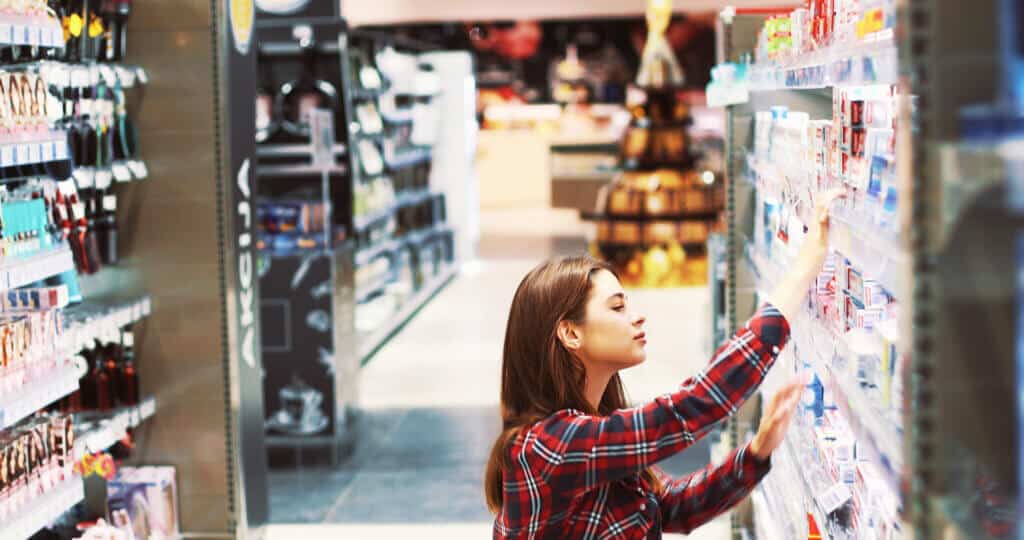 The retail supply chain includes networks of suppliers, trading partners, logistics providers, and distributors. In many organizations, the supply ecosystem is disconnected from the logistics, global trade, and channel ecosystems, making coordination difficult. When disruptions or other unforeseen events strike one area of the supply chain – a supplier shutdown or a sudden spike in demand, for example – other areas of the supply chain may not adapt until it's too late.   
Ongoing disruptions in recent years have demonstrated the limitations of the traditional just-in-time model for retail supply chains. Retailers have dealt with increased uncertainty as trade tensions, a pandemic, and ensuing shipping delays have created new complications. 
Gary Barraco, Assistant VP of Product Marketing at e2open, was recently interviewed by Glenn Taylor, Business Editor at Sourcing Journal, on the topic of how retailers are adapting their supply chains to the shifting sands of supply and demand. This interview is also published in Sourcing Journal's 2023 Sourcing Report.
Supply constraints and unpredictable demand have upended retail supply chains
Glenn Taylor: Where have retailers struggled the most in adapting to the supply chain constraints of recent years? How has this impacted how they handle an influx of shopper demand?
Gary Barraco: Over the past few years, disruptions have rippled through every area of the supply chain – demand, supply, and transportation. For many retailers in 2022, their best option was to invest in inventory to be sure they could meet demand rather than lose customers and revenue. So, they went against best practices by ordering and shipping goods way earlier than in previous years. The benefits and lower risk of just-in-time supply networks built for a more predictable trade environment must be re-engineered for a more uncertain reality. But the volatility needs to stop before changes are implemented. It hasn't yet.
Retail inventory management and holistic supply chain planning
Glenn Taylor: What is your outlook for 2023 regarding retail inventory management? How can demand planning and demand sensing solutions best ensure that retailers and brands overcome potential overstocks and out of stocks?
Gary Barraco: As retailers use inventory as a hedge against disruption, they need more sophisticated inventory planning and demand planning to minimize the costs of that strategy. AI-based demand sensing helps provide accurate predictive insights so that retailers can deploy and redeploy inventory as effectively as possible, by channel, location, etc., as demand signals dictate.
It's also worth noting that supply planning, demand planning, inventory planning, and so on are interdependent. Organizations can benefit from a holistic approach to supply chain planning with common data and tools rather than looking at each function in a silo.
Diversification complicates supply management and traceability
Glenn Taylor: In an era when there have been factory closures for weeks at a time and questions about product origin, what have you been seeing when it comes to diversification, nearshoring, or reshoring? Are these becoming more realistic options now?
Gary Barraco: All these issues further promote the need for supplier diversification, including reshoring or nearshoring where it makes sense. But diversifying multiple tiers of supply and manufacturing takes time; it's not like flipping a switch. However, complexity comes along with that.
More suppliers mean more alternatives in your network if things go wrong. The network is more resilient, which means you need broader visibility. That also complicates the issue of traceability and material origin.
With a broader network, you also need better predictive insights to anticipate problems. Managing these complex networks requires different types of systems and tools – and access to external data from more sources.
The role of AI in retail supply chain software
Glenn Taylor: How has AI helped e2open improve its offerings, and how can retailers and brands best leverage this technology to improve inventory planning and other areas?
Gary Barraco: Although the hype and attention on AI are relatively new, e2open has been using AI in our products for over a decade, with long-term examples of where and how it adds value.
We produced a study last year that looked at retailers' and other companies' demand planning performance during the COVID disruptions' peak. Clients using our AI-based demand sensing outperformed those that were not using AI. The point is that field-proven AI is more important than ever. The caveat is that you need the right data to use, and that data often resides outside a given company's four walls and ERP systems. That's one factor driving the transition to cloud- and network-based supply chain solutions.
The takeaway
Retail supply chains have become more complex, ongoing disruptions have made demand and inventory planning more difficult, and efforts to diversify suppliers raise new supply management challenges.  
Retailers need to build resiliency by collaborating with suppliers and vendors on a global trading partner network that spans all ecosystems and with the right data, applications, and artificial intelligence. This will help them improve forecast accuracy, better orchestrate logistics and cross-border trade, and help ensure a balanced flow of inventory. The e2open connected supply chain platform helps conquer today's challenges while equipping retail organizations for future success. Connect with us today to learn more.