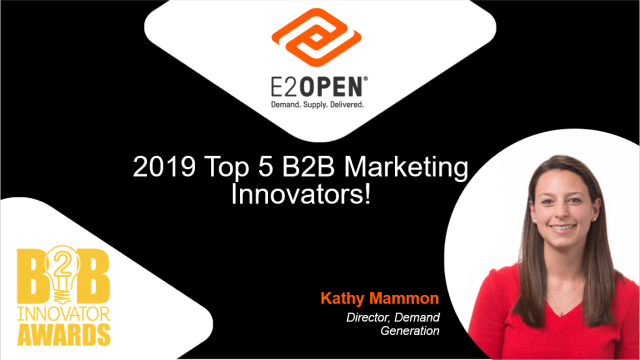 The B2B Sales and Marketing Exchange Conference took place on August 12 and 13 in Boston, MA and hosted over 1,000 B2B professionals and thought leaders in revenue marketing, demand generation, and account-based marketing (ABM) strategy. This event featured 6 valuable keynotes, 50+ sessions from leading executives across various industries, intimate workshops and labs to further professional development, and much more. Oh, and the breathtaking waterfront view from the Encore Boston Harbor wasn't too shabby either.
Picture: NorthEndWaterfront.com
Whether it was learning how to better align sales and marketing, or how to avoid the ABM Upside Down (for all you Stranger Things fans out there), the sessions were jam-packed with valuable lessons and takeaways. However, two themes trumped the rest: good data and collaboration.
"I think there will be a consolidation in the MarTech landscape," said Robin Ritenour, Global Head of Business Development at People.AI. "They're going to lose oxygen. The value they are going to have won't be their capability, but the data that they are generating. That will be the value in the next two years. It's not just the capability, but what is the data that you're getting from the technology."
While I'm sure all marketers can resonate with this, the same sentiment applies to nearly all technologies – including global trade and logistics applications! The data that you're generating is critical to ensuring the compliance and efficiency needed to survive in this ever-changing trade environment. The E2open model not only increases the amount of data at your fingertips, but can also manipulate, process and analyze it. This allows your company to gain end-to-end in-transit visibility resulting in greater speed, agility, and, our second theme from the conference, collaboration.
It's becoming an old and overused adage, but collaboration and teamwork really is key. The #B2BSMX sessions focused on the importance of collaborating and how organizations drive the most revenue when sales and marketing are working together. And the proof is in the pudding with the emergence and success of ABM – a strategic approach to bridge the gap between sales and marketing that results in an improved buyer journey and experience.
Collaboration has also undergone a similar transformation in the world of global trade management. Unlike the straight organizational lines of the past, supply chains cross into multiple organizational and functional boundaries. The ability to collaborate with each link in the supply chain is paramount, but the ability and understanding its importance isn't enough. Where should collaboration begin?
Well, it begins with you. The people. And here at E2open, we're extremely proud to have a talented team that works harmoniously together, always adding value and learning from each other. And there was one special individual that was highlighted at the B2BSMX Conference:
We are excited to announce that Kathy Mammon, Director of Marketing, was recognized as a Top 5 B2B Innovator of the Year by Demand Gen Report. Kathy launched a successful go-to-market ABM strategy that resulted in a 42% increase in U.S. product registrations that you can read more about here. Way to go, Kathy!
A big thank you to Demand Gen Report, Terminus, and The Pedowitz Group for allowing us to be a part of this event and award. We are very honored and proud to have Kathy receive this accolade and look forward to her continued success.