Food and Beverage Industry
Shifting demand and supply disruptions have taken a bite out of companies' ability to forecast accurately. Artificial intelligence (AI) helps you to detect signals early, respond to market realities and protect your brand.
How, when and where the world buys food and beverages has changed dramatically. Demand forecasts based on historical trends are now useless. Gain greater visibility, adapt to shifting consumer habits and maintain service levels despite ongoing supply challenges.
Regain Control of Demand and Supply
Consumer expectations for convenience, sustainability and low prices are evolving rapidly, accelerated by recent events. Meanwhile, supply-side challenges and disruptions continue to make it harder to establish and follow accurate long-term plans. To regain control, you can start sensing demand variations in real time to create more accurate daily forecasts. Employing AI to assure supply continuity helps you get ahead of supply shortages and potential stockouts.
Optimize Inventory across Your Supply Chain
Resiliency at its most fundamental level is built on a flexible inventory stocking strategy. Therefore, inventory stocking decisions need to be dynamic and respond to market conditions. By setting your desired service levels, specifying your product and customers and using intelligent application workflows, you can optimize inventory targets for materials, ingredients and finished products at all stocking locations in your supply chain, from internal operations to supplier and channel ecosystems.
Improve Logistics across Town and across Borders
Recent events have shined a spotlight on the complexities of moving raw materials and finished products across the globe and to last-mile destinations. Keeping shelves full and maximizing profits begins with navigating complex global trade policies and regulations. Having the right product to the right place at the right time requires delicate logistics orchestration to detect potential shipment delays and proactively address those that have the greatest downstream impact.
What's Choking Food Supply Chains?
Chronically empty shelves are frustrating for consumers and a nightmare for global food supply chain managers. Gain a better understanding of the many factors negatively impacting the food supply chain and insights into solutions that can help you deal with disruptions more effectively.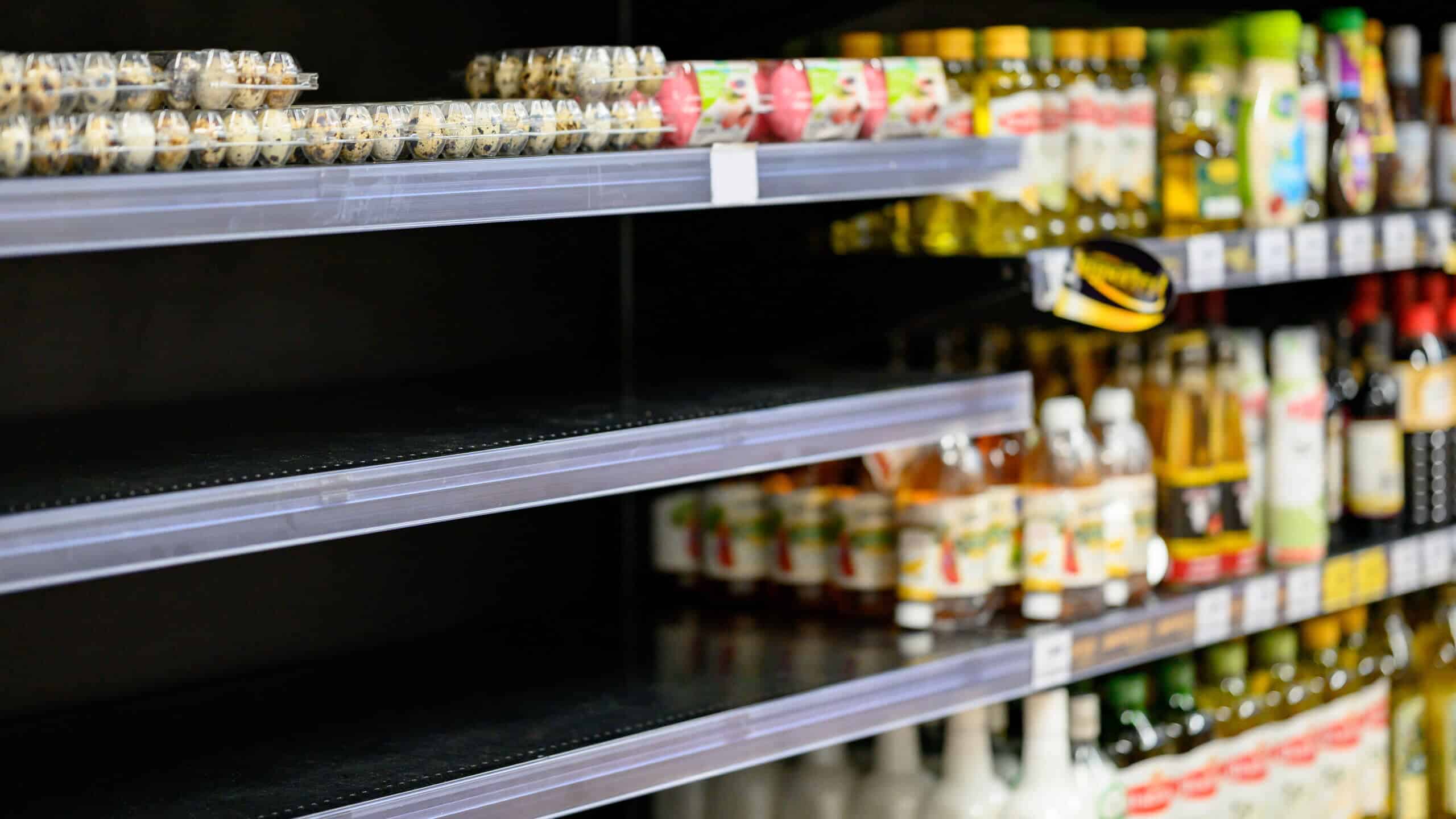 Case Study
Major CPG Company Finds Success with End-to-End Digital Transformation
e2open's platform gives decision makers at this consumer packaged goods (CPG) company visibility into all tiers of the end-to-end supply chain, facilitating faster decisions and enabling effective collaboration with supply chain partners.
Case Study
Global Food Manufacturer Saves Over $40 Million in Duty Costs
A leading food manufacturer and distributor automates its free trade agreement process with a comprehensive approach to managing imports, exports and duties to substantially lower costs and inventory levels while improving service.
Demand Sensing
Improve Accuracy, Quality and Agility
Get the best picture of what customers will order by leveraging real-time channel partner and consumer data. Collaborate effectively with customers, giving them visibility into sales order status, forecasts and inventory.
Global Logistics
Understand the Impact of Shipping Delays
Delays happen. Understand which ones impact your downstream business processes, evaluate remedial measures and take the best corrective actions to balance cost and customer service.
Gain visibility, safeguard service levels and collaborate with all partners network-wide. Tap into our industry expertise to transform your supply chain.