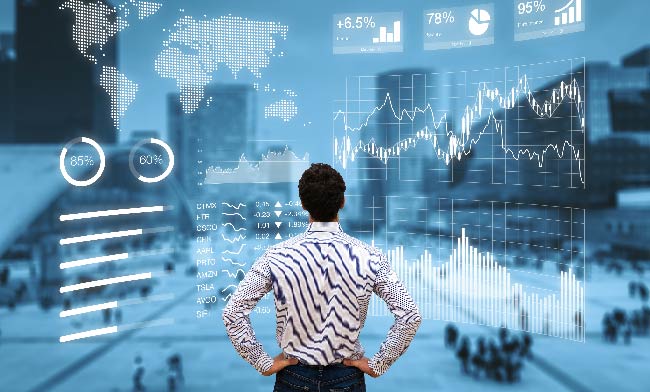 Supply chains have developed into complex and ever-changing ecosystems, where all parts rely heavily on another to function properly. So, relying on traditional planning techniques, where historical data was generally a good predictor of future behavior, is no longer a feasible option. You can't simply hope that consumers will buy your products just because they are on store shelves.
What's needed is a modern approach for modern times. Luckily, technology allows us to collect real-time data and information and plug them into algorithms that can help give planners a more accurate picture of demand in advance of new orders.
In a three-part video series filmed with Sourcing Journal, e2open's Senior Director of Product Marketing, Gary Barraco, sits down for a fireside chat with publisher Edward Hertzman to discuss the challenges faced by today's supply chains, and the digital solutions to solving some of these problems. For part one, they answer relevant questions about what it means to bring Demand Sensing and Planning into a digital era:
What is being done in the traditional method of planning, and why is it no longer working?
How can brands and retailers execute on data to sense and forecast?
What are the benefits of a data-led approach to predicting and executing demand?
How do you better optimize inventory flow?
Want to learn more? e2open has both Demand Sensing and Demand Planning intelligent applications that can help your business stay aligned with market conditions, and get the most accurate forecasts as possible.
Click here to watch the video, Navigating Uncertainties Using Demand Planning & Sensing