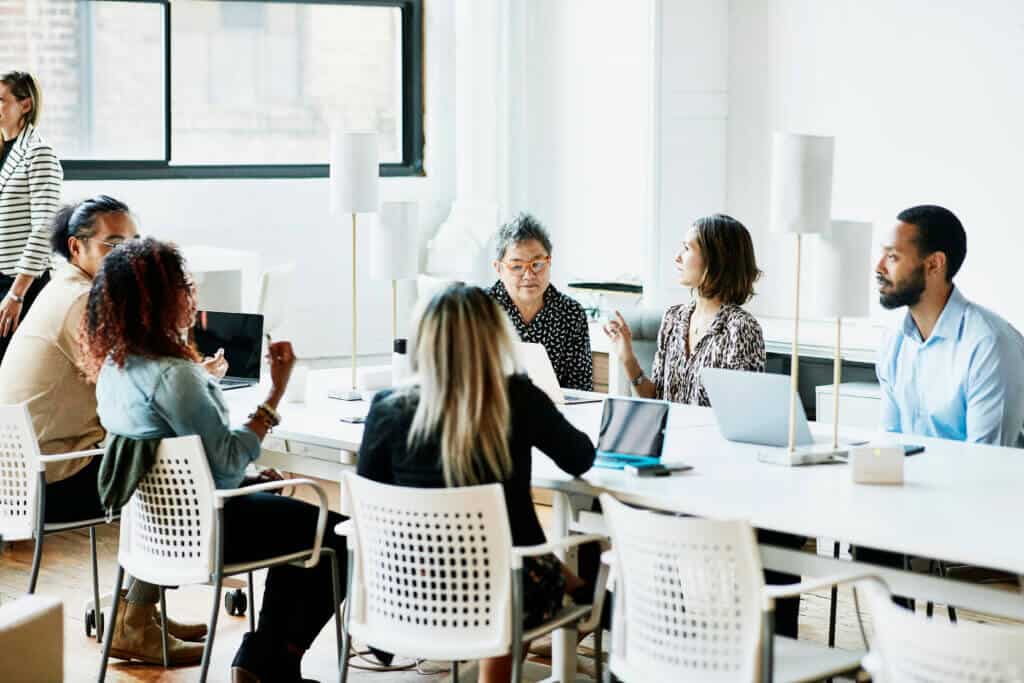 If your company reaches customers through an indirect channel, understanding how it is impacted by external influences is essential. Analyzing the effect of changes in macroeconomic and technological factors can help you gain market share, displace competitors, increase revenue and optimize investment performance—among other perks.
If you decide to pursue any of these potential opportunities, it is likely that your business will have to change some of its processes or even its operational model. When this happens, the channel technology infrastructure that supports existing processes and models will have to adapt.
Responding to external factors may require a dramatic internal transformation. It may not be for everyone, but if your company has the muscle and appetite for them, it may just help you outperform the competition.
Let's dissect each factor in turn.
Natural Factors Disrupt Demand and Supply
Raging wildfires in Australia and California, the Philippines' volcanoes, the floods of Indonesia and earthquakes in Turkey all have a similar outcome: they disrupt demand and supply.
Such natural catastrophes prevent access to resources, destroy property and infrastructure and displace populations on a large scale. As a result, businesses selling in the affected areas have to manage a shift in regional demand. Meanwhile, companies sourcing from the impacted regions must handle potentially limited supply—without warning and very quickly. The increased tempo of cataclysmic natural events has prompted companies to examine ways to mitigate the risks of disruptions.
What does this mean from an indirect channel perspective? Here are some thoughts on what brand owners should consider:
Business Recommendation
Technology Recommendation

Seek closer partner collaboration to create joint contingency plans.
Get granular-level and fresh location-level visibility into sales and inventory through your partners to understand how you might redirect resources.
Improve your ability to do what-if modeling and include channel information in your short-term forecasts and execution plans.
Social Factors Drive Consumer Behavior
Major social concerns such as climate change, ethical trading, animal welfare and gender equality have been around for a while. However, increased activism surrounding topics like these is now starting to drive the individual purchasing decisions of consumers. Corporate buyers are individuals with preferences too. Smaller corporate investments are exposed to a degree of consumerization, which can sometimes allow for emotionally influenced buying choices. While large cash outlays will always require comprehensive business cases, even then buyers may factor in the goodwill generated by supporting popular causes—and this could be based on a corporate directive. When all else is equal, your business may win a deal because it is more socially responsible than the competition.
How could your business reinforce support for social responsibility? How can you ensure that your channel partners don't damage your goodwill? The following are some obvious choices:
Business Recommendation
Technology Recommendation

Help partners improve their social responsibility credentials.
Screen your potential partners to ensure they are socially responsible from the start.

Invest in marketing development funds (MDF) solutions and channel marketing automation tools to help partners communicate social messages aligned with your corporate stance.
Engage partner assessment services to help you screen undesirable alliances in your current partner ecosystem.
Include in your application landscape partner discovery and identification solutions that offer curated directories of pre-assessed partners.
Regulatory Factors Increase Business Constraints
Business regulations are tightening and likely will grow more restrictive. Here are just some of the more recent regulatory constraints:
Rules on data security and integrity surrounding customer records and information
New privacy laws and regulations concerning the oversight of vendor-provided network storage solutions
Compliance programs and the supervision of previously disciplined persons
Failure to comply can be very costly, with fines running into the millions. Reputational damage is also a possibility, and serious infringements could lead to prison sentences.
Leading companies know that they need to understand and address situations where their compliance could be impacted by partner conduct—and in the course of making changes, these organizations need to review and adjust their processes and technology.
What can your company do to stay in the clear and avoid punitive backlash? Here are some ideas:
Business Recommendation
Technology Recommendation

Frequently audit partners that resell your products.
Help your partners with their marketing to get some control over whom they target and how they approach prospects.
Take into account possible regulatory scrutiny on privacy and restricted party screening compliance when engaging with partners that might not resell but could recommend your products.
Political and Economic Factors Slow Down Business
Lately, the political environment in many countries has been tense and polarizing. Nationalism and civil unrest are on the rise. In the past year alone, there have been more than 100 anti-government demonstrations worldwide and about 30 governments or leaders have fallen. Volatility in the Middle East, geopolitical and trade conflict, and terrorism are factors that further contribute to instability. This slows down manufacturing and global trade, driving businesses to seek local solutions. Meanwhile, regionally-based protests in many areas make local solutions hard to adopt. This conundrum creates an environment where it is more difficult to access resources and markets, and businesses have yet to find the right answer.
How should your business react? What does it mean for your channel? The following are some things to think about:
Business Recommendation
Technology Recommendation

Identify and engage local channel partners that can influence or trade on your behalf.
Build flexibility so you can quickly shift from local to regional or even more distant partners in response to any local constraints on either supply or demand.
Ensure that your trade and logistics partners can give you visibility into the movement of goods so you can understand how changing a sourcing location on short notice may impact your ability to keep demand commitments.

Look for vendors and solutions that provide instant access to networks of partners and already-connected ecosystems. These factors act as a buffer for your business, enabling a rapid switch between local and global partners according to changes in political and economic circumstances.
Seek to implement trade and logistics visibility solutions that are synchronized with your channel applications so you can predict and mitigate risks related to sourcing location changes.
Technological Factors Change How We Do Business
Connected cities, driverless cars and even robots that can hand you a coffee in a restaurant are no longer a fantasy. Robotics is changing how we make, move and even consume goods. Collaborative technologies change the way we interact and how much or how little we travel. The economic implications of technology can be devastating for some businesses and exhilarating for others.
While the current precarious economic outlook keeps business investments moderate, e-commerce marketplaces and artificial intelligence are changing the purchasing journey of consumers and companies alike. Tighter budgets drive business-to-business (B2B) customers to seek complete solutions to their challenges. These changes put many of the traditional channel companies (distributors, resellers and so on) in danger of becoming non-viable financial entities.
What does this mean for your company and your channel? Consider the following actions:
Business Recommendation
Technology Recommendation

Expand your channel beyond the traditional transactional partners. Acquire partners that can influence the buying journey even if they don't sell your goods or services.
Develop the capabilities and mindset of an orchestrator to bring together multiple partners of various types, assembling complete solutions to your customers' problems.
COVID-19 Changes Everything
COVID-19 has changed how we work, communicate, interact, dress and shop. It has changed attitudes towards technology, triggered regulation, trade and resources constraints and caused disgruntlement with governments over the way they handle the stressors. The net economic result of the pandemic was to not only slow the global economy but also shift it into reverse. At a microeconomic level, for individual businesses the pandemic-related disruptions have had the equivalent effect of all other factors combined—and then some! It should come as no surprise, therefore, that every business recommendation related to the natural, social, regulatory, political, economic and technological factors discussed above is a valid course of action for managing a company throughout the COVID-19 crisis.
From a technology standpoint, your business should consider investing in the broad range of applications mentioned above or adopting a horizontal platform providing all the required capabilities in a unified manner.
Shifts in macroeconomic factors impact each business differently. How you respond to them depends on your business priorities and which factors have the greatest impact. Choosing to adopt a horizontal platform will allow you to address all the recommendations above and build resilience in the face of disruptive factors, all from one place.
Contact e2open to discuss how the dynamics and solutions covered here apply to your company or to learn more about horizontal platforms.