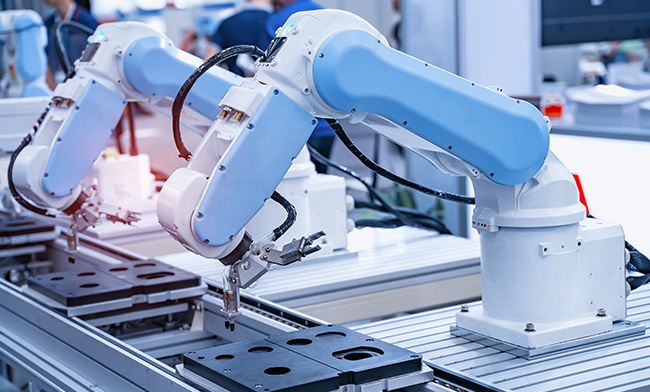 Often the real reason for manufacturing delays or companies not meeting their on-time-delivery (OTD) goals is because of the underlying product quality problems. If not caught in a timely manner, it ends up being discovered by the customer, eroding brand equity and impacting customer service levels. The delay in controlling these issues increases the overall cost of goods sold (COGS), eats into profit margins, and results in lost revenue opportunities on top of unhappy customers.
Why is this important to manufacturers? Exponentially rising costs of defects as they get closer to end-use especially in semiconductors and discrete electronic components that make their way into consumer electronics, connected devices and data centers. The later in the product lifecycle the defects are found, the more expensive they are to manage and create complex supply chain challenges.
Companies need to investigate ways to catch defects early in production. That means tracking the quality of components, ingredients, equipment and processes that transform raw materials into finished goods at each stage of the manufacturing process. An important element in controlling quality is to gain full visibility as the product is being built so that action can be taken early to minimize the impact of the problems. With the manufacturing outsourced and quality data on disparate systems, this can be challenging. The need to be alerted to deviations and investigate what is happening, almost real-time, orchestrate actions and workflows to control the occurrence and ensuring the problem does not recur is very critical.
Maintaining high quality is now a critical requirement. The following are driving organizations to focus on the problem and finding the right ways to be efficient and effective:
Rising complexity and end-uses of the product

Rising number of product variants

Growing price of materials

Rising customer expectations

Longer lead and cycle times
Increasing stages tracked and getting parametric quality data can lead to rising quality and keep the cost of poor quality (CoPQ) in control. As a result, your COGS are reduced, profit margins increase, while letting you capitalize on new revenue streams, capture market share from competitors with sub-optimal visibility and control processes.  Quality has taken its rightful place as a competitive differentiator.
According to a study conducted by the American Society of Quality (ASQ), one dollar spent on quality leads to a reduction in cost of $16, an increase of profit margin of $3 and an increase in revenue of $6.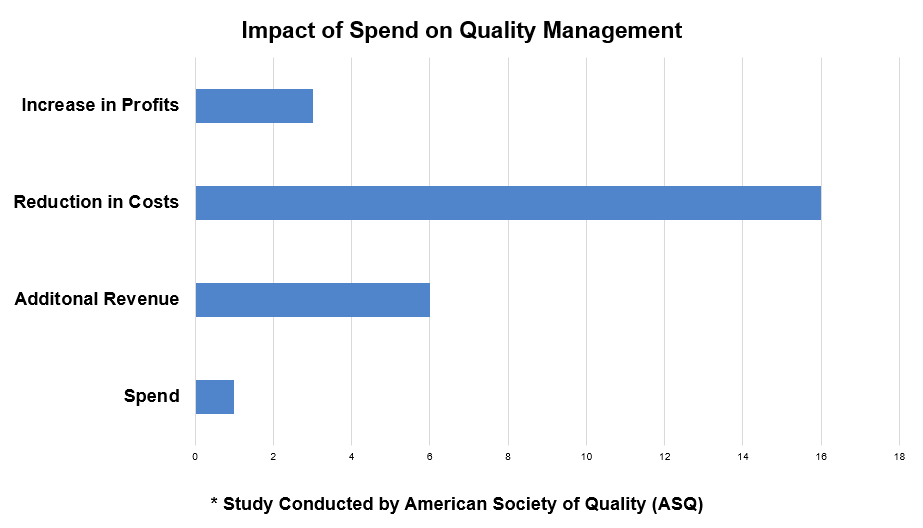 These quality efforts and investments in systems need to be integrated with the systems which have the live data and actionable collaborative resolution workflows to be effective.
Most often the quality data and due diligence is in siloed QMS systems and are not attached to real events and lose relevance in ensuring that lessons learned are being put into play to prevent a recurrence. There is also a requirement to meet customer SLAs related to a quality episode and do an 8D process tied to an event. It would be helpful for these to be managed close to where the operational data is and be able to actuate resolution from the visibility gained through it.
Producing high-quality product isn't only required for gaining and retaining customers, it also translates into huge cost savings that ultimately impact the bottom line, especially in discrete manufacturing where one faulty or wrong component can impact the entire process.
Having your operational quality, WIP and inventory data on the cloud and making it available to your plant managers, planners and suppliers on a platform where they get alerted to and collaborate to resolve issues, provides for a boost in operational performance.
As manufacturers move towards smart factories that are driven by robots and using the Internet of Things (IoT) for transmitting granular information about materials, processes, inventory and equipment. The collection of this data is enabling Artificial Intelligence (AI) to predict and prevent quality incidents from happening.
As organizations are looking to drive growth and improve financial performance, E2open is helping them increase visibility across the supply chain network, increase total production output by staying ahead of these issues and decrease the cost of production, through its Collaborative Manufacturing solutions that act as their "Global Virtual factory" and enables them to see, understand and act by analyzing information in context and close to real-time.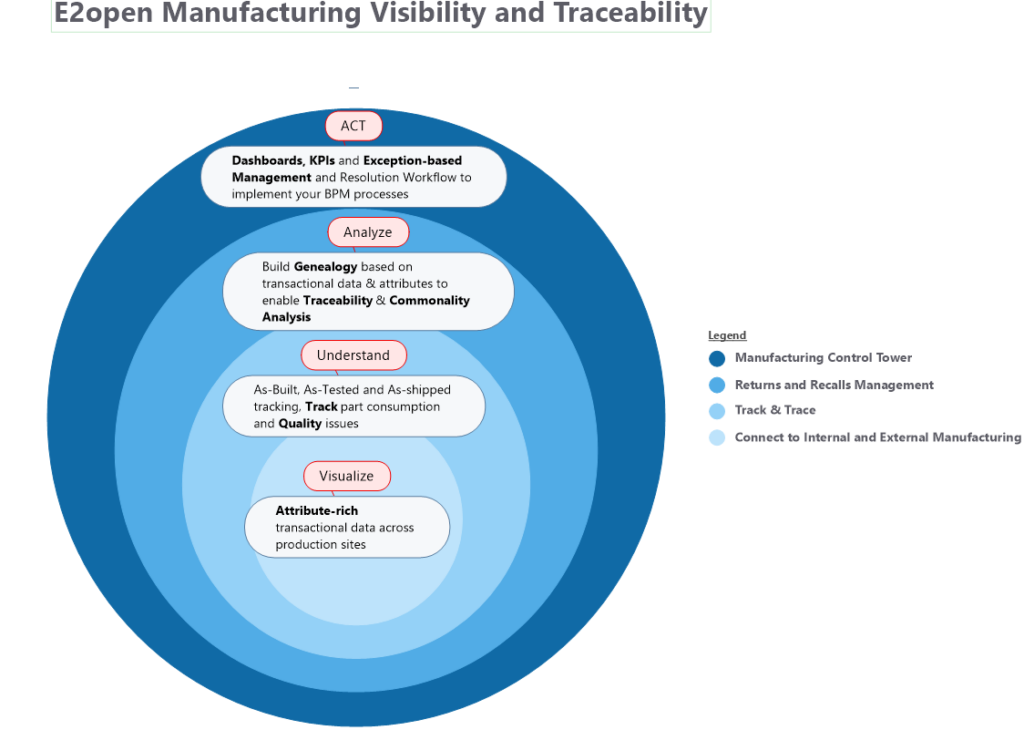 E2open can help impact a variety of production costs related to CoPQ. Gaining visibility and a tool to orchestrate quick action keeps internal failures like scrap, reworks, expedites, equipment downtime, etc. under control. When problems do happen, it helps to keep product returns and recall costs under check by executing the right amount of recall by analyzing the root cause of the recall event. By bringing efficiency to operations it also brings down appraisal costs related to audits and inspections.
Please contact us to get more information on how E2open can help you increase your production efficiency and meet your OTD goals while minimizing your CoPQ.
You can also check out our Collaborative Manufacturing webpage to learn more about our comprehensive intelligent applications that can help ensure quality standards are met across the supply chain.
More in Collaborative Manufacturing