Supply chain planning has become both central and critical to the success of the thinking, digitally enabled supply chain. Access a free excerpt of this report to help gain a holistic understanding of the supply chain business capabilities in the market, including Demand Planning/Demand Sensing, Sales & Operations Planning, Inventory Optimization and Supply Planning.
Privacy mode may affect your ability to download content, so we recommend standard browser settings.
IDC MarketScape vendor analysis model is designed to provide an overview of the competitive fitness of ICT suppliers in a given market. The research methodology utilizes a rigorous scoring methodology based on both qualitative and quantitative criteria that results in a single graphical illustration of each vendor's position within a given market. The Capabilities score measures vendor product, go-to-market and business execution in the short-term. The Strategy score measures alignment of vendor strategies with customer requirements in a 3-5-year timeframe. Vendor market share is represented by the size of the icons.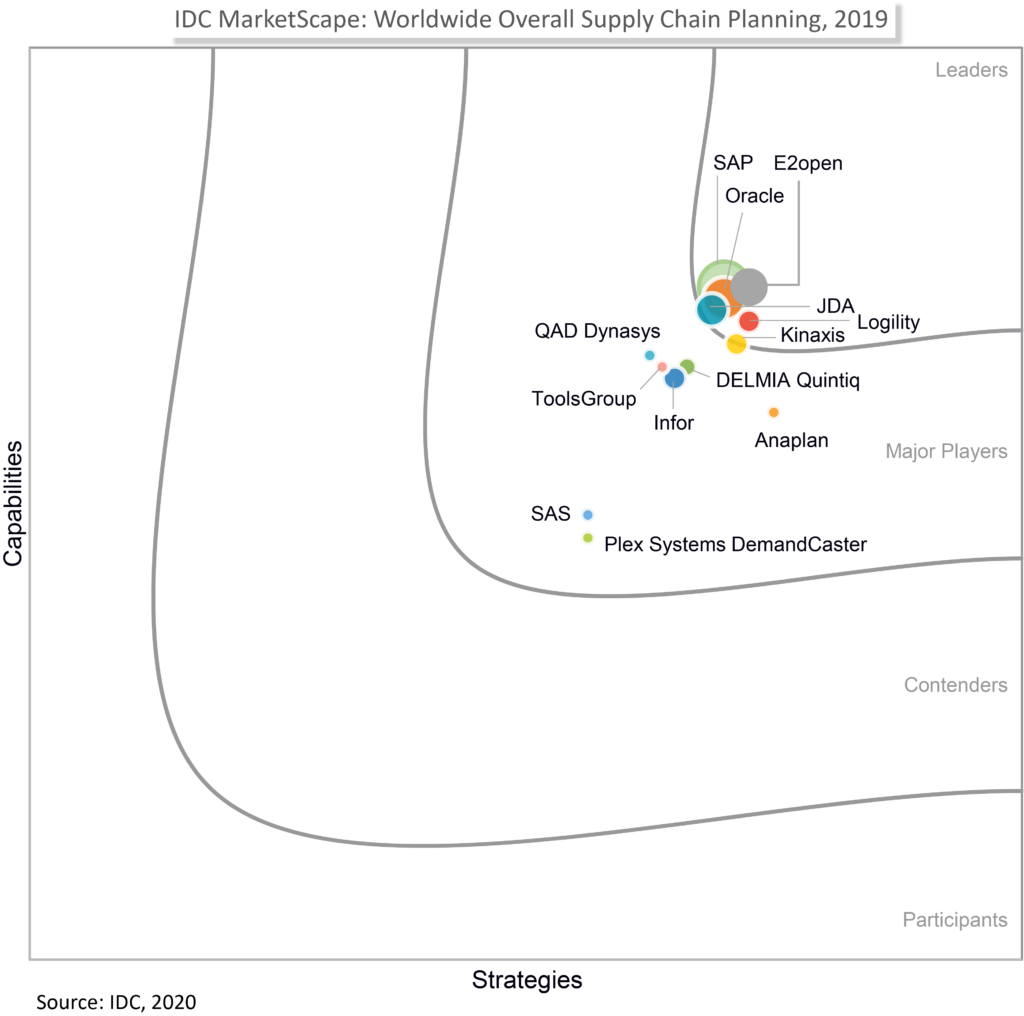 Source: IDC MarketScape: Worldwide Overall Supply Chain Planning 2019-2020 Vendor Assessment, Doc # US45863417, January 2020, by Simon Ellis