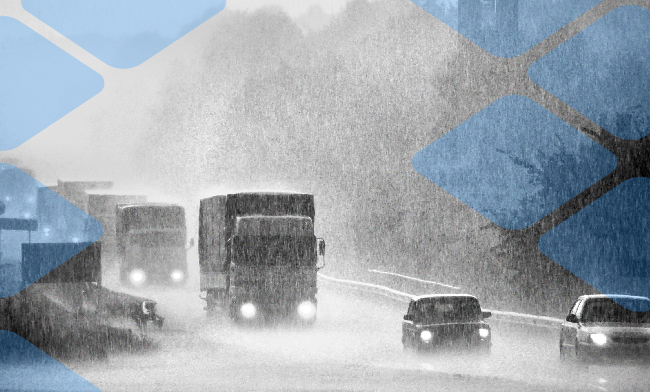 Have you ever gotten caught in a bad rainstorm where you've had to pull over to the side of the road? The rain is just pounding on the hood of your car, on the windshield and visibility is next-to-none. You are driving as slow as you dare, but you can't even see the headlights of the car in front of you, let alone the lines on the road. Not a fun experience, right?
As a global logistics provider, conducting due diligence for goods you are transporting can be like driving in a bad rainstorm. You often lack visibility into essential details such as where the goods are going, the party shipping them and their end-use. E2open's eBook, Due Diligence Gets Its Due: Cargo Compliance Screening for Global Logistics Providers, provides clarity into the five key compliance risks and how an automated system can make export and import due diligence possible.
To get the confidence you need, these five key risk factors must be addressed:
Dual-use Goods
Destination
Proximity
Shipper
Receiver
Getting stuck in a rainstorm is no fun, but neither is trying to conduct manual compliance due diligence checks on goods you are transporting. Don't wait until you are caught in a downpour to attempt to master the art of driving in the rain. E2open's carrier cargo screening tool automatically screens for compliance risks and can save you time, reduce risks and demonstrate due diligence with reasonable care. Click on the button below to learn more.
More in Global Trade Management