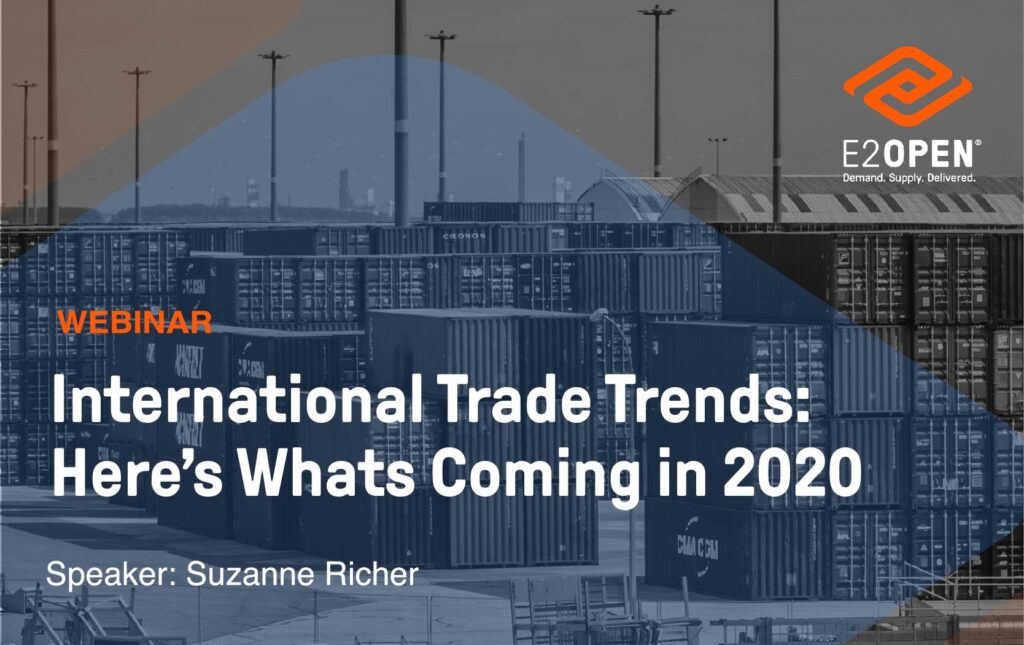 Welcome to 2020! As we step into a new year, and a new decade, there are a growing number of challenges that companies will be facing in international trade regulations, tariffs, and customs seizures. Hear from E2open's Suzanne Richer, Director of the Global Trade Academy, as she details how evolving changes in recent course cases may have an impact on your firm.
Key highlights of this webinar include:
How Exxon Mobile successfully won their case against an OFAC penalty
An overview of the new Section 321 Import Procedures for duty-free imports against low-value shipments
Discussion on recent course cases involving seizures, detentions, and penalties for imported goods that are manufactured using forced labor
What are the next steps for Brexit?
How the concept of "Substantial Transformation" has changed after recent Customs rulings, and how it applies to a country of origin determinations
Privacy mode may affect your ability to download content, so we recommend standard browser settings.
More in Webinars/Podcasts