Improve Equipment Tracking, Manage Imbalances, and Reduce Charges with Container Management
Efficiency and cost savings accompany visibility, but equipment is often as difficult to track as the goods contained inside. With e2open Equipment Management, you can now consolidate status updates and standardize the data from multiple sources. With this insight, logistics teams can easily manage equipment movements—whether for day-to-day operations or strategic decisions. The overall results are lower demurrage, detention, and lost container charges.
Lost revenue due to inefficient equipment management
Missing, poorly positioned, or idle equipment weighs heavily on margins
Maintaining control of equipment is costly and difficult for carriers. Besides the cost of the equipment itself, transporting a container—full or empty—costs money. After import containers are unloaded, they need to be quickly re-used for exports to eliminate empty runs. When this is not possible, truckers must find and retrieve empty containers. With thousands of containers moving all over the world, carriers can quickly lose track. The result is not only lost revenue opportunities but also asset book write-downs if phone calls and emails fail to help locate the containers.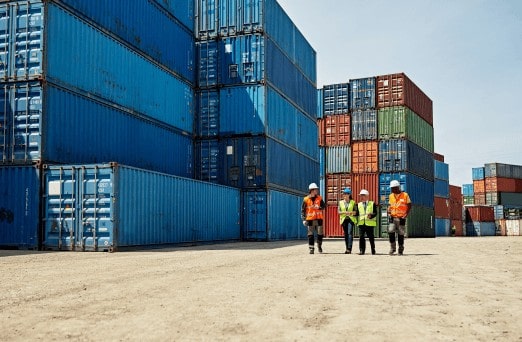 Save with equipment transport planning
Control equipment moves, reduce handling costs, and decrease or eliminate empty runs and wait times. Equipment Management includes capabilities for shippers, trucking companies, and ocean carriers to meet all container transport needs.
Increase profits
Fewer empty miles lead to increased profits. Artificial intelligence (AI) and real-time data help you lower costs by improving equipment utilization.
Optimize street turns
Re-using discharged import containers for export bookings helps you increase efficiency and optimize street turns.
Automate drop-off and pick-up changes
Requests for drop-off and pick-up changes can be made electronically or automated for recurring moves, reducing errors and manual steps.
Collaborate for effective transport
Shippers get access to nearby equipment, trucking companies haul full—not empty—containers, and ocean carriers lease containers and transport goods.
Lower your carbon footprint
Fewer unnecessary container moves reduces your carbon footprint and contributes to improved sustainability.
Minimize fines and penalties
By reducing driver and shipper delays, you minimize the risk of incurring fines and penalties from ocean lines and port terminal operators.
More applications in the logistics ecosystem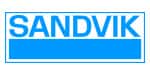 Centralizing and automating our export control processes, and particularly our trade compliance, not only reduces risk for Sandvik, but opens new opportunities to do more business worldwide.
Working with e2open enables us to better fulfill short supplier lead times, reduce inventory levels, and dramatically improve inventory turns—all while lowering the total cost of ownership to our customers.
Once you can see the shipments moving in transit, you can predict any late shipments and adjust. NCR will see a seven-figure benefit from the implementation; it has added definite value for us.

Having visibility to the supply chain gives us and our suppliers the opportunity to plan. We talk about planning its capacity, its resources, its material—and it helps with the cost as well by having all those elements tied together.
With the e2open system, processes that used to take a whole calendar year now happen in a matter of days.
We know what stock we have in the channel, is it healthy, what our average days of stock are, do we ship in more or do we reduce what we are shipping? We are really in control of channel data.
By implementing an integrated international purchasing system, we have ensured that Leggett & Platt is maximizing its efforts to conduct its international procurement activities in a compliant manner.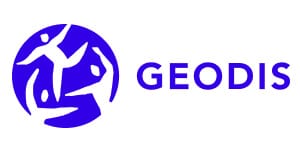 E2open compliance capabilities are very important for the Geodis Supply Chain Optimization compliance risk management program. The digital information is key to providing timely and accurate visibility, streamlining our compliance check processes, improving their efficiency and reliability. We're now very well-positioned for the next wave of growth and ready to offer our customers more value than ever before.

The vision for us is that the core activities of transportation should be running independently and smoothly without any interaction from ourselves so that we can really focus on the additional services that we offer to our customers.
Head of Global Business Solutions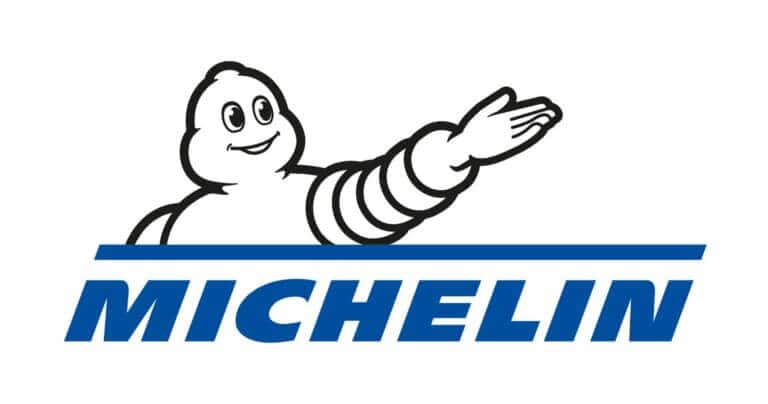 We want to achieve world-class logistics, with teams able to leverage the best tools to overcome todays and future challenges. The benefits we are anticipating by using e2open's TMS tool for intercontinental logistics are threefold: standardization, reduction of logistics costs, and end-to-end visibility. This should give us a competitive advantage in the market.
Logistics Operations Manager
We consider e2open global trade software as a game changer. It has enabled us to gain in efficiency, follow the evolution of trade rules timely and accurately, and exploit the necessary free trade agreements. It enhanced our overall competitiveness.
Origin Responsible Manager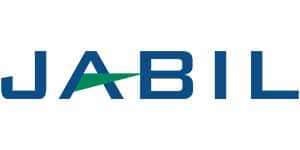 The e2open capabilities through supplier collaboration have enabled Jabil to standardize and digitalize our forecast communication process for all suppliers, providing increased optionality for more efficient collaboration. This is undoubtedly providing us with a competitive advantage, ensuring we have near real time visibility into forecast status with our suppliers and helping us make more reliable commitments to our customers.
Vice President of Supply Chain, Technology and Transformation
Manage container movements efficiently
Container visibility across your supply chain helps save money and headaches.