Planning
| Multi-Echelon Inventory Optimization
Multi-Echelon Inventory Optimization for Accurate Recommendations across All Supply Tiers
Automatically set inventory targets for materials and finished goods at all stocking locations in your supply chain, from internal operations to supply and channel ecosystems. With minimum stock at the right service levels, you can improve service, reduce working capital, and lower costs.
Most companies carry more than they need
Extra inventory creates extra costs—and headaches
Many organizations set stock targets using simplistic rule-of-thumb policies, missing the opportunity to tailor inventory levels to account for demand and supply uncertainty or meet specific service goals. Applying a scattershot approach across the entire supply chain makes matters worse, resulting in an inventory excess and increased service risks.
Achieve more accurate results, more often
E2open Multi-Echelon Inventory Optimization provides more accurate inventory targets so you can reach service goals with confidence.
Control demand volatility
Direct measurement of demand volatility during the specific lead time for each SKU results in more accurate inventory targets.
Optimize across all echelons
Simultaneous optimization across all echelons, including trading partner locations, brings overall inventory to the absolute minimum.
Consistently meet target service levels
Increasing your accuracy by product, product group, and customer helps you meet service levels more consistently.
Quickly adjust targets
A more realistic supply chain model and a fast engine help you quickly respond to changing demand and supply conditions.
Easily simulate what-if scenarios
An easy-to-use interface enables you to model what-if scenarios and conduct root cause analyses.
Free up working capital
By reducing inventory and carrying costs by up to 15 to 30%, you can free up more working capital for your business.
Increased accuracy
By following recommendations for minimum and maximum stock levels
Less waste
By reducing perishables
More working capital
By decreasing inventory and carrying costs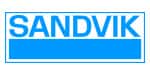 Centralizing and automating our export control processes, and particularly our trade compliance, not only reduces risk for Sandvik, but opens new opportunities to do more business worldwide.
Working with e2open enables us to better fulfill short supplier lead times, reduce inventory levels, and dramatically improve inventory turns—all while lowering the total cost of ownership to our customers.
Once you can see the shipments moving in transit, you can predict any late shipments and adjust. NCR will see a seven-figure benefit from the implementation; it has added definite value for us.

Having visibility to the supply chain gives us and our suppliers the opportunity to plan. We talk about planning its capacity, its resources, its material—and it helps with the cost as well by having all those elements tied together.
With the e2open system, processes that used to take a whole calendar year now happen in a matter of days.
We know what stock we have in the channel, is it healthy, what our average days of stock are, do we ship in more or do we reduce what we are shipping? We are really in control of channel data.
By implementing an integrated international purchasing system, we have ensured that Leggett & Platt is maximizing its efforts to conduct its international procurement activities in a compliant manner.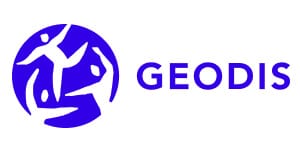 e2open compliance capabilities are very important for the Geodis Supply Chain Optimization compliance risk management program. The digital information is key to providing timely and accurate visibility, streamlining our compliance check processes, improving their efficiency and reliability. We're now very well-positioned for the next wave of growth and ready to offer our customers more value than ever before.
Cut your inventory to a minimum
Optimize service and profitability by getting inventory right at each location across the entire supply chain.