Ocean Carrier Industry
Ocean carriers and non-vessel-operating common carriers (NVOCCs) harness the power of e2open to keep global commerce moving and overcome difficulties in challenging times.
Your customers are challenged with higher transportation costs and fewer options due to container shortages, port closures and competition for bookings. They need the most complete view of multimode transport options, so meet them where they are on the e2open platform.
Challenging Trade Environment
As an ocean carrier or NVOCC, your organization is essential for global commerce. Ensuring that goods are moved efficiently, safely and profitably is your responsibility. To do that successfully in today's challenging trade environment fraught with change, leading carriers rely on e2open's technology platform and global network capabilities.
Largest Ocean Booking Platform
Since the acquisition of INTTRA in 2019, e2open has continued to grow its carrier base across all modes and regions, adding to a vast ocean carrier network that is still the biggest in the industry. Today, 26% of the world's ocean transport is booked on the e2open platform, and e2open has visibility into 44% of all containers in motion. We're pleased to make that claim, and we want to ensure that carriers are receiving optimal value from partnering with us.
Efficiency and Visibility across All Modes, All Regions
The high demand for ocean shipping amplifies the challenges your customers face when attempting to efficiently plan and execute multimode transport bookings. Managing the land side of transport is also important and increasingly difficult, so a single, convenient platform that covers all modes of transportation across all regions is necessary to drive efficiencies and add value for logistics service providers and beneficial cargo owners.
e2open's transportation management system (TMS) is the industry standard for fast deployment and low cost of ownership. Fully integrated into the e2open platform and network ecosystems, our logistics capabilities support all markets—from small domestic shippers to large enterprises with complex multimode, multi-leg routes around the world.
Proactive Compliance and Efficient Container Management
Any delays—and their associated costs—that are minimized will boost your entire transportation ecosystem. e2open can save you enormous amounts of time by enabling you to establish compliance up front with cargo screening, restricted party screening and risk assessment of ship-to locations. The ability to move containers from ports to production facilities and back more efficiently contributes to solving container shortage challenges. We provide a marketplace for ocean carriers to communicate with trucking companies of all sizes, which helps you save time and money by optimizing container use and transport.
MSC: Pioneering Digital Transformation
A leading global container shipping and logistics company, MSC is a pioneer of digital transformation. Listen as Andre Simha, Global Chief Digital & Information Officer at MSC, discusses digitalization and how e2open has improved data exchange security, helped transform service quality and established track-and-trace standards.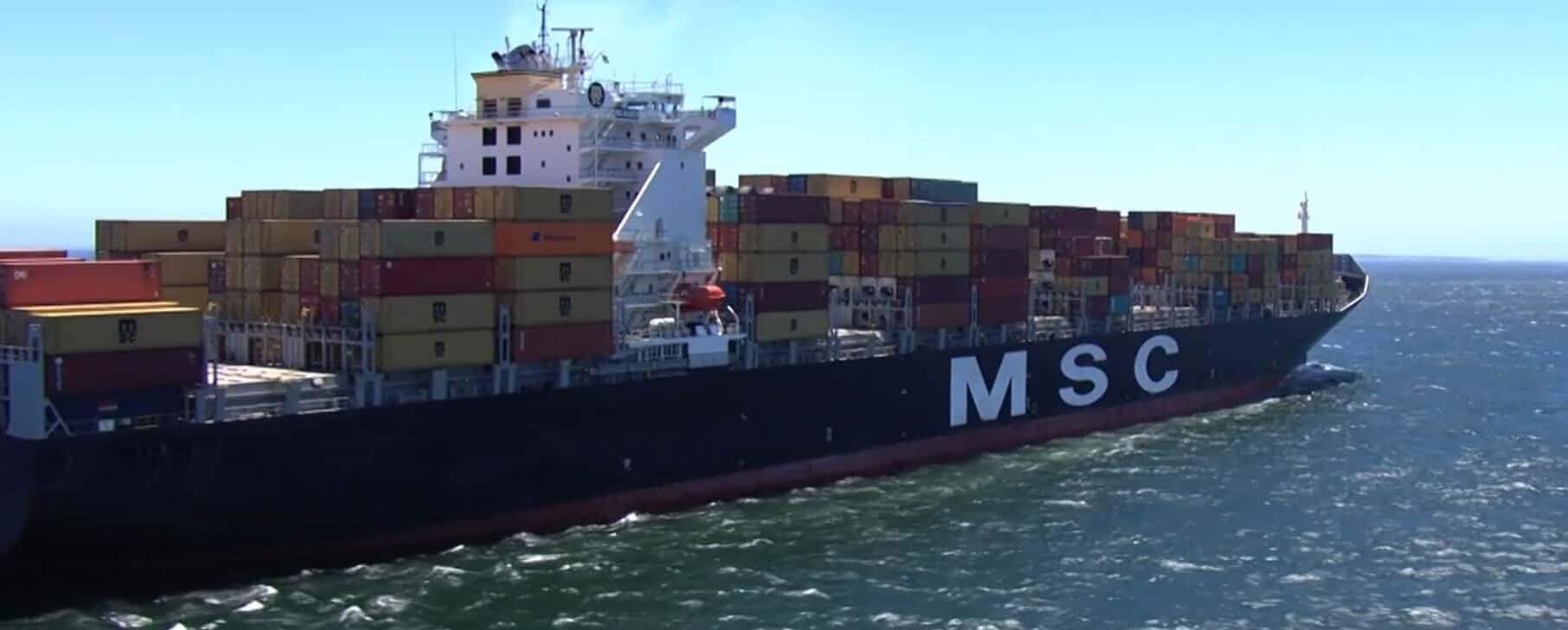 Case Study
Ocean Carrier Network Reduces Container Movement Costs for Better Street Turns
See how one of the world's largest shipping networks synchronized import shipments with export bookings and streamlined container logistics on a single platform.
Global Knowledge
Comprehensive Compliance and Risk Management—in an Instant
Enhance your compliance processes. Access to the world's most accurate, current and comprehensive database helps you instantaneously screen cargo and restricted parties as well as the risk level of ship-to locations.
Equipment Management
Increased Efficiency through Container Transport Planning
Global crises have led to container imbalances worldwide. Advanced technology helps shippers, truckers and ocean carriers curtail costly empty container moves by optimizing container utilization.
Global Logistics Orchestration
One Stop for Complete Transportation Visibility
Gain complete visibility into global shipments and immediate awareness when arrival times change to make downstream adjustments proactively to provide superior customer service levels.
For ocean bookings and beyond, now you can drive down costs and improve efficiencies for your customers. Meet them where they are on the e2open platform.