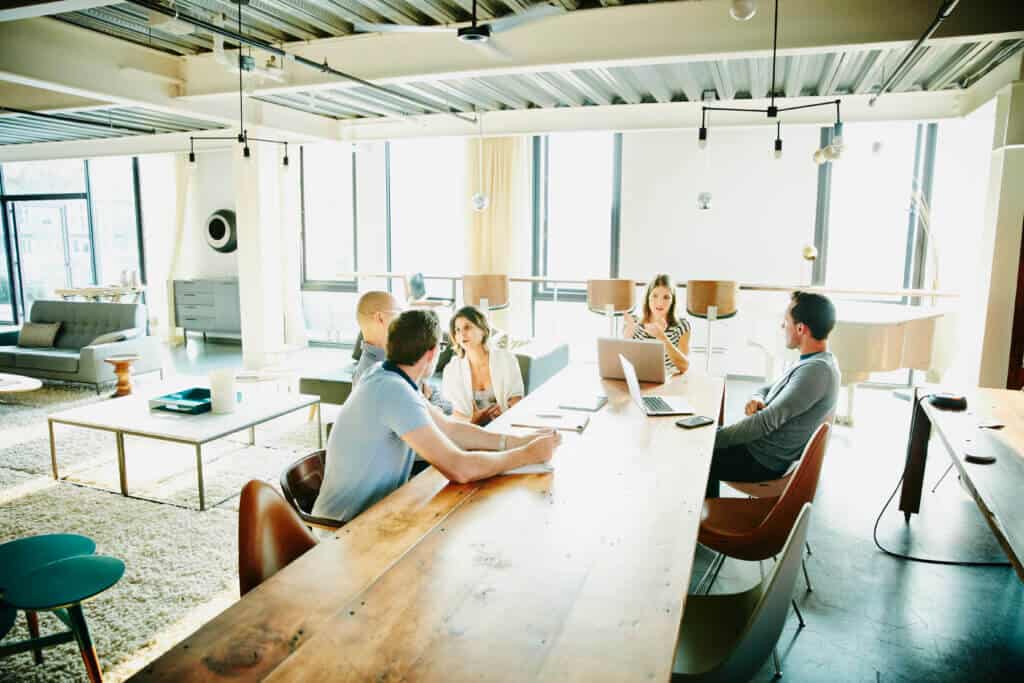 What's the mood of global supply chains? That sounds like a funny question, I know. We don't typically think of supply chains as having a mood, but it might be appropriate after everything we've been through recently. As the months go by in 2023, we have witnessed a dramatic, atypical drop in global trade. We haven't even experienced the seasonality we typically see. Winter melds into spring; spring melds into summer. The mood is steady and colorless. There isn't any change. We're not seeing the shifts in trade volumes and shifts we typically see through seasonal demand and supply.  
In April 2023, Oxford Economics projected a 0.6% reduction in global trade this year, pointing out that many industries are struggling to overcome pandemic-era disruptions and shortages, consumer confidence levels are low, major economies are experiencing inflation, labor shortages led to higher shelf prices, and a shift from heavy reliance on Chinese manufacturing are all weighing heavily on this scenario. 
Back-to-school, back-to-college, Halloween, and the gift-giving holidays toward the end of the year are just around the corner. Maximizing sales during the peak (or holiday) season is absolutely critical to meeting annual revenue goals in the retail and consumer industry. The season starts with an appetizer in July and August in some regions for back-to-school supplies, and the main entrée is served from October to December. Now is the time for supply chain leaders to check on every function in their supply chain to be sure they are ready for the peak season.  
In this blog series, learn more about the new preparation strategies for your company to sail through with success.  
Peak season is the most demanding and profitable time
For retailers and consumer goods companies, the calendar is not measured in months but in peak seasons. Rather than the Earth's movement or the Lunar calendar, events and traditions (mainly with religious roots) determine the peak seasons. Christmas, Diwali, Easter, Eid, Hannukah, Halloween, Father's Day, Mother's Day, and Valentine's Day. Some are linked to the social and work calendar: Back-to-School, Summer holidays; yet others are political, like Guy Fawkes Day, national independence anniversaries, and more. And others are artificially created to stimulate sales in between, such as Black Friday, Amazon Prime Day, and Cyber Monday. Whatever the nature of it, being ready for the rush is a success and survival matter for retailers and consumer goods companies.  
Peak seasons are like waves in the ocean. Every season, the demand builds and builds and builds until it breaks, making way for the next peak season. Experienced surfers know when to paddle, jump, crouch, and stand to ride a wave and when to lower back on the board or turn as the wave wanes. Like them, retailers and consumer goods companies must know what to stock, where, what to make, and in what quantities to successfully ride the peaks that compel us into a buying frenzy. Demand data et software planning tools can help with those decisions. Mike Hitmar, Director, Product Marketing at e2open, wrote an interesting blog recommending an approach and applications to address this.  
But what if you are a consumer goods company that reaches retailers and, ultimately, the end consumers through a daisy chain of partners? Or what if your company supplies parts and materials, via an indirect channel, to those brands making consumer products? Planning is essential but intrinsically takes a "you" centric view. You place yourself in the center of the picture and figure out what you need from everybody else. And that is not always enough. You need more when you reach end customers through a multi-link chain of partners! The statement is particularly true given the current lackluster demand, with peaks barely exceeding a flat line. 
The Economist forecasts for 2023 show "widening disparities between retail sales in nominal and real terms." Continued high inflation (predicted 6.4% globally for 2023) will lead to increased prices painting a fake picture of growing global retail sales at an estimated 4.8%. The figure is in nominal US dollars, though, and it masks slowing growth in real terms, lower consumer purchasing power and lower margins for the brands.  
While sluggish demand is a problem in itself, as the last three years have shown, the biggest challenge is the inability to respond quickly to the actual demand level. History used to be our predictor for the future, but in the post-Covid times, that could prove misguided. Retailers and manufacturers battled with a lack of stock. That was followed by a knee-jerk reaction leading to excessive inventories, masses of unsold products, massive discounts, and even write-offs.  
It's time we learn to do better!  
Three eye openers
History might not be the reliable predictor it used to be, yet we can still learn from the past. There are a few key lessons the post-pandemic retail and manufacturing sectors' behavior can teach us, lessons that can help us shape better responses in the future: 
You cannot predict unexpected demand surges

. Think of the toilet paper crisis of a few years back. You need tools to help you sense upward shifts in demand in real-time (like

e2open Demand Signal Management

) and immediate connectivity to your supply to increase your stock levels in hours or days, tops!

 

You cannot predict unexpected disruptions to your supply

. Think of the semiconductor chip crisis and the large car parks filled with unfinished vehicles because of it. Think of missed store deliveries due to production delays caused by parts arriving late because of port congestion. You need tools that give you early warnings of the potential for disruption (such as

e2open Supply Sensing

et

Global Logistics Orchestration

) and immediate connectivity to a network of alternative sources to meet your supply needs. And you also need connectivity, visibility, and collaboration among the entire multi-tier distribution channel to work with your partners on reshaping demand to align with the available supply.

 

Increasing safety stocks in response to demand surges or supply constraints is risky

. Think of the tied-up capital, reduced margins due to severe discounting of unsold inventory, and losses from aged inventory write off. The temptation to build up safety stock in the hope of a great peak season is significant. But business is not run on hope. Having the tools to align demand and supply continuously across multiple channel tiers is a more sensible option. It requires visibility and execution. Channel teams need to know the current and projected orders, how much is in stock with each partner, and available supply, and have the mechanisms to modify demand and achieve a balance by running, funding, and monitoring promotions and incentives.

Applications

like e2open's Channel Data Management, Channel Marketing Automation, Rewards and Funds Management, and Incentives and Rebates can all help you drive demand and supply alignment during, before, and after peak season.

 
As Mike's article puts it, it's time for a paradigm shift! 
A successful peak season requires a change of perspective
Channel teams may be less familiar with the concept, but most supply chain professionals would have heard of the "Beer Game" at one point or another. And much as we would like it to be just an entertaining Saturday night pastime, the Beer Game actually highlights the build-up or lack of appropriate inventory levels to serve demand in a multi-tier supply chain that lacks proper communication and collaboration. The same concepts apply to multi-tier distribution channels, and in fact, the game was developed and is played in a distribution environment. (You can try the game here).  
To be successful and ready for the peak season and after it, your channel teams must change their perspective and adopt a connected view of their world. This new perspective requires visibility of demand through the multi-tier distribution channels, awareness of constraints through the multi-tier supply chain, early warnings of logistics issues, and the ability to engage and collaborate with counterparties across all these domains. The organization must support them in their endeavor. It can do so by deploying the tools and processes that enable connectivity and collaboration across all ecosystems. E2open Connected Supply Chain Platform can facilitate all these. And the good news? You don't have to do it all at once. However, every step you take and every solution adopted pumps up your channel team's readiness for the peak season to help you meet on-shelf availability and on-time-in-full targets and grow revenue while keeping tabs on costs and delighting customers and partners. 
Prendre contact to learn how we can help your channel team get ready for the peak season.